Manhattan
Weekender Duffel
Description
Make a quick exit to that spontaneous weekend getaway with this perfectly polished tech-friendly duffel. Toss in a few outfit options for day and for dinner, more shoes than you'll ever need for both, and your beauty must-haves. Done!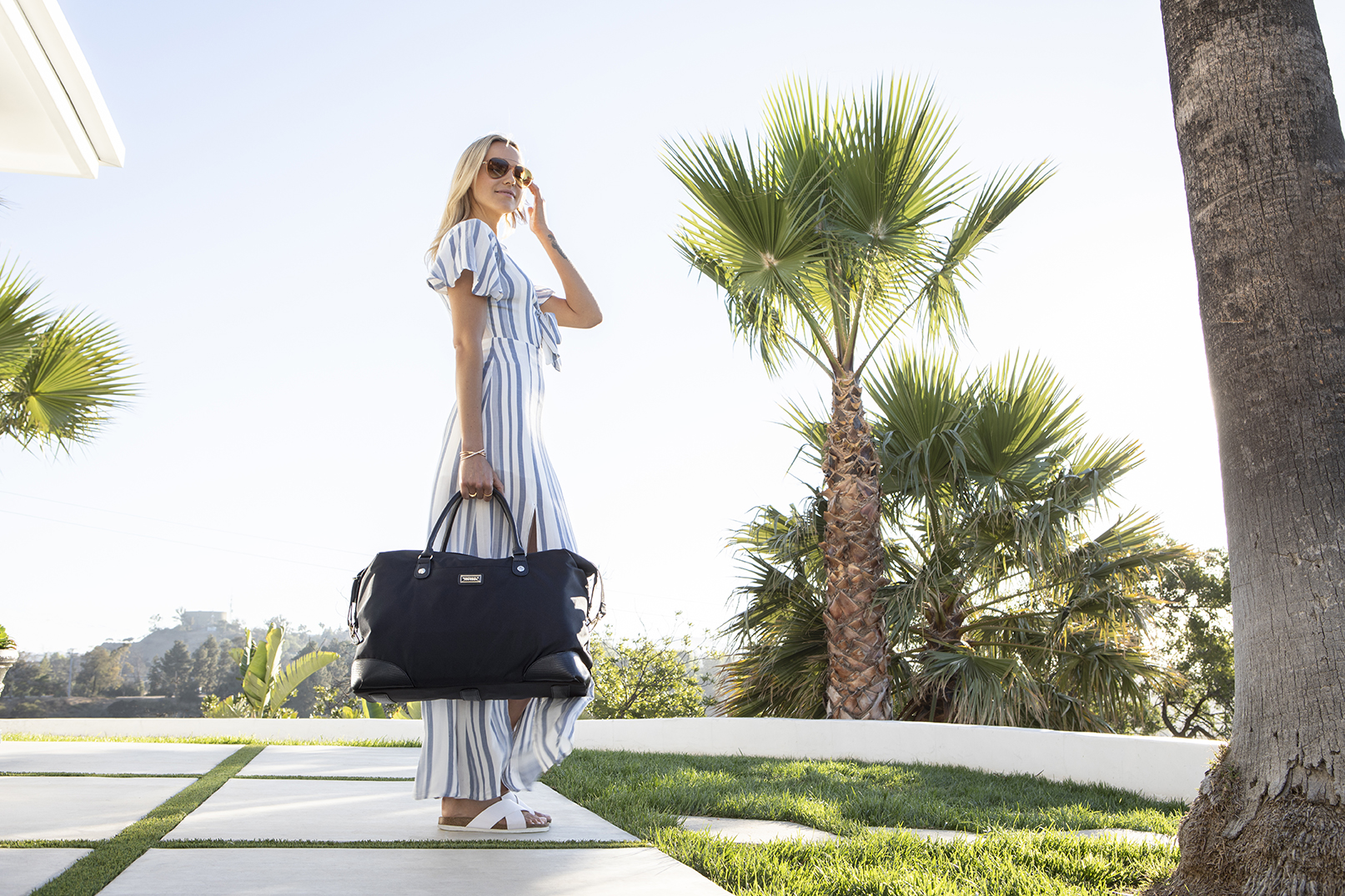 Manhattan
The Weekender Duffel
With a hint of you-know-you-love-it flare—hello, plush, pink interior—this premium weekender duffel is ready to check off your one-of-a-kind travel bucket list in unmistakable style.